Principal's Message 2023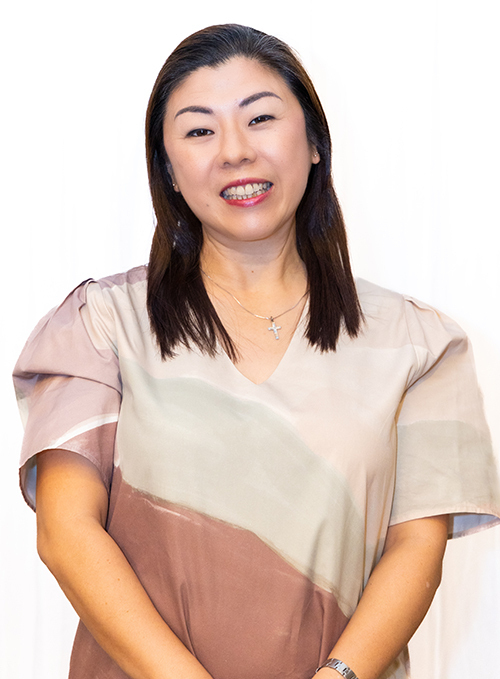 Our girls are the future of the nation. This is meant to inspire our girls. I sometimes wonder if this is one of the reasons why they place such high expectations on themselves and are afraid of making mistakes. Our girls are afraid because the future is uncertain and hence many a times, seems daunting. In my first year at PL, I had seen the Lord's abundant blessings on the school and our girls. Our PL-Lites are awesome and precious. At the same time, I also see some of them struggling with their sense of confidence and belief in their ability and their worth.
A new year brings new hopes and new opportunities. 2023 brings new beginnings. I pray and trust that we will all learn – learn from our mistakes and bad decisions made, continue to learn to be better and stronger versions of ourselves each day. I pray we learn to fix our eyes on God as our ultimate goal, believing that we are more than enough in Him, and through Him we are already the 'PL-Lite' who can make a difference in this challenging world, to bring glory to His name.
It is with this background that I bring to you our 2023 Year Theme – Glory to God we give and pray.
Our 2023 Year Theme – "Glory to God we give and pray" is inspired by the lyrics of our School Anthem
Stanza 4
Now let us pray and learn and trust and obey
To serve Him in every way
Glory to God we give and pray
For Paya Lebar MGS (2*)
We have also identified a Theme verse to support and anchor our Theme for the year:
"Let your light shine before men; that they may see your good works, and glorify your Father who is in heaven."
Matthew 5:16
The light of God shines through the school and PL is to be the beacon to the community. Our girls are blessed and will be empowered at PL to "shine before men [through their] good works" and bring "Glory to God". I appeal for everyone – staff, parents, alumni, and most importantly, the girls –  to join me to live our School Motto – Look up, Lift up – to look up to God and lift our eyes unto Him who is the source of our strength and hope, as we mould our future through our girls, together, to truly be THE beacon to the community by being others-centred and through faith and courage.
Every child has a talent and strength. In this new year, I urge all our girls, our PL-Lites, to make full use of your strengths, potential and talent. Look up, lift up your worries to the Lord, work hard and courageously to solve problems you come across because you are a special child of God who can make a difference to those around you. 
We will achieve our school's mission and vision with strong partnership, organisational excellence and our committed staff. I sincerely invite you to partner us in our journey through the year, in our dedicated efforts to make a difference to the lives of PL-Lites and their loved ones, believing that all our PL-Lites can SHINE and will be the future of the nation as they make a difference and bring hope to those around them.
Yours faithfully,
Ms Amy Ng
Principal
Paya Lebar Methodist Girls' School (Secondary)
Do follow us on our Facebook page to get constant updates about our school.